ABOUT YOUR APPOINTMENTS
You will have three appointments with our office. The first appointment will be an Intake Consultation with one of our Neuropsychologists. This will be done as a remote telehealth session with you at home, in a comfortable spot to talk to your provider through your computer, tablet, or mobile phone. Our office or provider will email you with clear instructions and a link to join the telehealth session through ZOOM. Please invite anyone that you would like to join you for this consultation or if you need help with the telehealth session. This first appointment will be approximately 90 minutes in length, and we ask that you get familiar with using ZOOM before your appointment. We have provided helpful steps below under TELEHEALTH HELP. Please plan to join the telehealth appointment approximately 10 minutes before your scheduled time.
Because this first appointment is done through telehealth, you will need to complete our New Patient Paperwork through our Patient Portal. We ask that you complete and return this to us on the same day that we make your appointment. We also request that you verify your insurance benefits as well to avoid any surprise bills. We have provided the information you will need when contacting the insurance company below under INSURANCE INFORMATION.
You can use your FSA and HSA Funds to pay for all out-of-pocket services.
This is an easy process: we will send you an email from InSync Administrator with the subject line: Triangle Neuropsychology Services welcomes you to the Patient Portal. Follow the directions to fill out and submit the paperwork right from the email, no printing or uploading necessary! Alternatively, a friend or family member can receive the same email and work with you to complete the forms through the Patient Portal. Just let our office know to whom we can send the link.
For step-by-step instructions on how to fill out the New Patient Paperwork through the Patient Portal, click here.
For printable New Patient Paperwork that you can mail to our office, click here.
Your second appointment will be a Testing appointment in person at either our Durham or Raleigh office. This appointment will either be scheduled for an entire morning or entire afternoon and can last a few hours. Please note which of our locations would be most convenient for you. This appointment will be scheduled during your first Intake appointment. Because we are following strict COVID guidelines, you will call us from your vehicle when you arrive for your appointment and we will call you back when we are ready for you to enter our office.
If you have traveled out-of-state or out of the country, if you have any COVID symptoms, or you have tested positive for the Corona virus, your testing appointment may be scheduled after a 10-day period, as per the CDC Guidelines. Please ask our Scheduling Coordinator if you have any questions about this.
Your third appointment will be a Feedback session with your provider and will be similar to your first appointment. It will be done in your home through a telehealth appointment and will be approximately 90 minutes in length. Please plan to join the telehealth appointment approximately 10 minutes before your scheduled time.
SCHEDULE YOUR APPOINTMENT
Please call our office at 919-384-9682 and select the prompt for Scheduling or dial extension 1008.
If you are being referred from another doctor, please have their office fax a referral letter prior to scheduling your first appointment. If you do not have a referral, please email your information to us at info@triangleneuropsychology.com so we can schedule you appropriately.
INSURANCE INFORMATION
While we bill insurance as a courtesy to our patients, it is the patient's responsibility to contact their health insurance company to verify their benefits and check for any out of pocket costs. To do this, call the member phone number on the back of your insurance card. Provide the following information to the representative:
The Current Procedural Terminology (CPT) codes are:
96116
96121
96138
96139
96132
96133
Next, verify the following:
Do I have medical coverage for these codes?
Will I owe a copay, coinsurance, or deductible for any of these codes?
Should Triangle Neuropsychology Services obtain a Prior Authorization for any of these codes?
What would not be a covered diagnosis for these codes (i.e.. ADHD)
Is Triangle Neuropsychology Services in network with this insurance?
Write down the answers to each of these questions along with the date and time and the representative's name and employee number. Taking careful notes will help you avoid any surprise bills and will be helpful should your insurance deny your claims.
Triangle Neuropsychology Services accepts Medicare and any Secondary Insurance to Medicare. We do not accept Medicaid for reimbursement or follow the Worker's Comp fee schedule.
Please call our office or email us at info@triangleneuropsychology.com for information on our out-of-pocket fee schedule.
TELEHEALTH HELP
Your first appointment and your third appointment will be done via telehealth. Our providers use ZOOM for these appointments as it is an easily accessible from a computer, tablet, or mobile phone and you do not need to download the app.
To test out ZOOM:
Click https://zoom.us/test
Click the blue JOIN button and a video screen will appear
The video screen appears, click the blue Join with Video button
Answer the question: Do you hear a ringtone? Click Yes or No
Say "Testing 1234" and pause; you should hear yourself speak
Answer the question: Do you hear a replay? Click Yes or No
Click Join with Computer Audio, and click again
You are now in! Familiarize yourself with the screen and then click the red Leave button.
Before your appointment, you will receive an email with an invitation to join the provider's ZOOM meeting. Simply click on the link to get started. Please plan to join the telehealth appointment approximately 10 minutes before your scheduled time.
CLOSE ACCORDIONS
For more information or to schedule an appointment, please contact us.
Phone: 919-384-9682
Referral Fax Line: 919-384-9683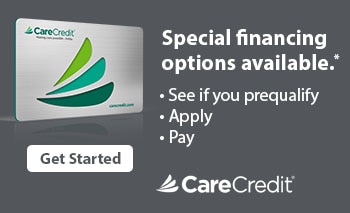 Durham Office Location
3310 Croasdaile Drive,
Suite 400
Durham, NC 27705
M-Th 8AM – 4PM,
Fri 8AM – 12PM
Raleigh Office Location
1540 Sunday Drive,
Suite 200
Raleigh, NC 27607
M-Th 8AM – 4PM,
Fri 8AM – 12PM
USEFUL LINKS
Triangle Neuropsychology Services is proud to be a Partner in MS Care.