ADULT NEUROPSYCHOLOGICAL EVALUATION & TESTING
Neuropsychological Evaluations refer to a structured process of understanding individuals' thinking abilities through the use of short, standardized, and functional tests. The results of an evaluation provide a pattern of strengths and weaknesses that help us understand possible causes of changes in thinking abilities.
WHEN SHOULD SOMEONE SEE A NEUROPSYCHOLOGIST?
There are a number of reasons why someone might see or be referred to a neuropsychologist. For example, you may be experiencing mild to severe changes or difficulties in thinking, memory, speech, personality, or other behaviors that interfere with your normal day-to-day routine. These kinds of changes or difficulties can be described as:
Forgetting conversations or losing articles around the house
Having difficulty focusing on a task or being easily distracted
Having changes in ability to make sense of maps, drawings or, what you see around you
Not being able to read as well as in the past or not being able to read what you have written
Thinking thoughts that are not logical, forgetting or not recognizing where you are, or not remembering what day or time it is
Having trouble coming up with the name of a common object, using the wrong word, or having decreased fluency when speaking
Saying things you would not normally say
Having noticeable changes in patience
WHEN IS AN EVALUATION USUALLY RECOMMENDED?
A neuropsychological evaluation is recommended when a brain related illness or injury is suspected. For example, our practice often evaluates patients in order to rule out or diagnose:
Dementia (including Alzheimer's Disease)
Multiple Sclerosis (MS)
Traumatic Brain Injury (TBI)
Stroke or other neuro-vascular problems
Brain Tumors
Attention Deficit Disorders
Seizure Disorders
Central Nervous System Infections
Effects of toxic chemicals or chronic substance abuse
Neuropsychiatric disorders
The results of an evaluation can provide a pattern of strengths and weaknesses that help other medical professionals understand the cause of changes in your thinking abilities and the extent to which the changes may affect your individual functioning.
WHAT IS THE PURPOSE OF THE EVALUATION?
Evaluations have a number of important functions. They can:
Establish a "baseline" or document skills before problems are readily apparent and assist with interpretation of possible changes that may show in future evaluations
Identify problems related to medical conditions that can affect memory and thinking, such as diabetes, metabolic or infectious diseases, or autoimmune disorders
Help differentiate among illnesses that have similar clinical
Help plan treatments that use strengths to compensate for weaknesses
Evaluations are designed to measure patterns of strengths and weaknesses in cognitive processing. Measures include attention, concentration, learning, memory, problem solving, and reasoning.
Other useful applications include: treatment planning for cognitive rehabilitation, evaluation of learning and academic abilities, forensic procedures, and evaluation of vocational abilities.
WHAT HAPPENS AT AN EVALUATION?
We offer comprehensive neuropsychological test batteries to assess, aid in diagnosis, and guide in the treatment of each individual patient. The evaluation involves a number of different tasks—most of which are done sitting at a table. These tasks give us a way of looking at a number of abilities: problem solving, attention, memory, language and motor skills. Evaluations typically extend over a 4-8 hour period, including an interview. Testing is broken up into several shorter tasks so there is plenty of time to stop or take a break. The amount of time required for each test ranges from a couple of minutes to about 15 minutes. Areas evaluated include:
Attention
Executive Function
Language
Sensorimotor Functioning
Visuospatial
Learning and Memory Functioning
Personality or Social-Emotional Functioning
There are no right or wrong answers for any of the test items. What's important is that you do your best.
It is important to understand that a neuropsychological evaluation is not a "fixed" series of tests that anyone can give. Specialized training allows a clinical neuropsychologist to select, administer, and interpret tests and procedures that will provide the most comprehensive understanding of an individual's strengths and weaknesses. Each evaluation is specific to your needs and clinical history.
The comprehensive neuropsychological evaluation also requires your neuropsychologist to review medical records, score the tests, write a report of the evaluation, and spend time with you in order to provide information and feedback from the evaluation.
WHAT HAPPENS AFTER THE EVALUATION?
The results of the evaluation are used in conjunction with neurologic and other medical evaluations as part of a clinical decision making. Test scores will be compared to other scores from large groups of healthy people who share similar key attributes, so we can judge whether or not your scores seem typical for your age and educational background. This process also helps us determine your unique strengths and weaknesses.
Frequently, the patient will return a few months later to receive additional help integrating and/or tracking progress or other changes. The patterns of your test scores help us estimate whether or not there have been changes in any of your own cognitive abilities.
HOW WILL THE TEST RESULTS BE USED?
The results will be shared with your referring physician in a summary report. Your results will help your doctors understand what problems you may have in everyday life. This will help guide planning for assistance or treatment.
CLOSE ACCORDIONS
For more information or to schedule an appointment, please contact us.
Phone: 919-384-9682
Referral Fax Line: 919-384-9683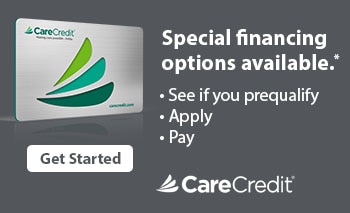 Durham Office Location
3310 Croasdaile Drive,
Suite 400
Durham, NC 27705
M-Th 8AM – 4PM,
Fri 8AM – 12PM
Raleigh Office Location
1540 Sunday Drive,
Suite 200
Raleigh, NC 27607
M-Th 8AM – 4PM,
Fri 8AM – 12PM
USEFUL LINKS
Triangle Neuropsychology Services is proud to be a Partner in MS Care.